We accept major Health Insurance Plans.
We do not bind patients into long term contracts.
We are currently accepting the PPO Insurance plans of the following Insurance companies:
Aetna (Includes Aetna Meritain)
Banner Aetna
Cigna
United Healthcare
Blue Cross Blue Shield of Arizona
Arizona Foundation
Medicare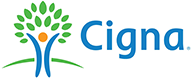 Blue Cross Blue Shield of Arizona



Even if your Insurance Company is not on the list, they may still cover majority of the costs as an Out of Network Benefit if you have a PPO Plan.
Our Cash Prices are also very affordable, please contact us to discuss further.
We also use high Protein Meal Replacements products in our practice.
Patients may also able to use their Flexible Spending Accounts as well as Health Savings Accounts toward their program fees since our program is medically supervised.
* Results vary
* Restrictions apply
OFFICE HOURS
---
Monday
7:45am - 4:30pm
Open for Appointments and Phone Calls
---
Tuesday
7:45am - 4:30pm
Open for Appointments and Phone Calls

---
Wednesday
7:45am - 4:30pm
Open for Appointments and Phone Calls

---
Thursday
7:45am - 4:30pm
Open for Appointments and Phone Calls

---
Friday
8:00am - 3:00pm
---
Saturday & Sunday
Closed