Brussels Sprouts Caesar Salad
Brussels Sprouts
Caesar Salad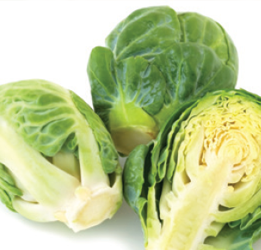 Ingredients:
4 Tbsp. lemon juice
cup extra virgin olive oil
½ tsp. salt
½ tsp. black pepper
1 lb. fresh Brussels sprouts, shredded
¼ cup freshly shaved Parmesan cheese
Almond slivers (optional garnish)
---
Directions:
Whisk lemon juice with olive oil, salt, and pepper.
Toss with Brussels sprouts and Parmesan cheese.
Garnish with almond slivers (optional). Serve and enjoy
---
Gluten-Free
Makes 4 servings
Prep time: 5 minutes
Cook time: 0 minutes
---
Nutrient totals (per serving):
Calories: 238
Protein: 6 g
Carbohydrate: 12 g
Fiber: 4 g
Added sugar: 0 g
Fat: 21 g
OFFICE HOURS
HOURS MAY VARY.
With COVID, we are doing telemedicine appointments, so hours may be different than what is listed. Call & confirm before you drive to the clinic.
---
Monday
Closed
---
Tuesday
8:00am - 5:00pm
---
Wednesday
Closed
---
Thursday
8:00am - 5:00pm
---
Friday
Closed
---
Saturday
8:00am - 3:00pm